In May 1904 Charles Stewart Rolls met Henry Royce at Manchester's Midland Hotel and decided to make luxury cars together. Rolls held the world speed record – an impressive 93 miles per hour – Royce was a fastidious engineer who demanded the highest standards from his workforce. As an employee once explained: "Everything had to be perfect. I've never worked for such a good engineer, but he would not hesitate to sack a man for using the wrong file or faking a job."
Rolls' and Royce's workshop was in Cooke Street, Hulme, and in December 1904 Rolls took a Royce prototype car to show off at the Paris Salon. But that wasn't Manchester's sole connection with what a policeman described to Rolls one day as "these 'ere 'orseless carriages". At Faulkner Street, in what is now Chinatown in 1900, Billy Turner set up his Imperial Autocar Manufacturing Company to make luxury cars in the most laborious way imaginable.
The engine was made in France, other parts at various places, and everything was eventually assembled in Manchester. The cars retailed at around £250 at a time when skilled factory workers would have earned less than £2.50 a week. On its test run in 1902 an Imperial car amazed the Jeremy Clarksons, Chris Evans and Matt le Blancs of the day by recording a speed of 6.4 mph. Unsurprisingly, or perhaps fortunately, you can't really buy one now and might have to settle for a Skoda.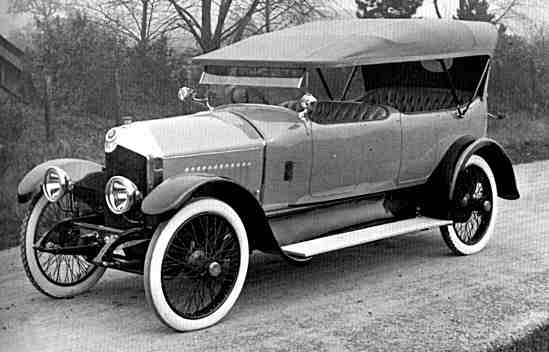 Manchester was the home of car-making at the beginning of the 20th century. When Henry Ford came to England in 1911 to make cars he came to Manchester, staying at the Midland Hotel, of course. Ford set up his factory in Trafford Park and the company celebrated their first vehicles by driving a Model T up Ben Nevis. Ford used the most up-to-date methods, such as conveyor belts, serviced by workers standing in a pit assembling the cars as they moved along at a required average rate of one car every 2 minutes 48 seconds.
The system was far from popular. One unnamed employee recalled how "the Ford worker was not a worker but a robot – part of the everflowing mechanism. The work was exceedingly monotonous; everything organised to suppress the individual personality."
Ford employees were obliged to wear a one-piece uniform and badge, and those who turned up at the gate without them would be sent home, their pay docked for the time taken before they returned. Nor was any trade union membership allowed. However wages were high and job were at a premium. Even the floor sweepers were paid as much as five pounds a week, which around the time of the Great War put them in the working class aristocracy as far as Manchester was concerned.
These days Manchester is forever congested by thousands upon thousands of these so-called "'orseless carriages". Ed Glinert, who can't actually drive, but has often been known to be a passenger, is the speed king on this luxury walk.