What's happening with New Manchester Walks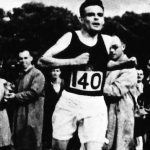 Alan Turing Voted BBC Icon of the 20th Century – so come on our tour!
How wonderful that Alan Turing, a man vilified in his lifetime by the establishment and unknown to the public on account of the secrecy surrounding his war work, has just been named the BBC's Icon of the 20th century. Noting that the BBC's own website on the subject wrongly claims that Alan Turing invented the computer, here's the ideal opportunity to learn the true story…on our tour.
Next tours from the Manchester Museum Reception:
* Sat 23 Mar, 11.30am.
* Easter Monday 22 Apr, 12 noon.
* Sun 12 May, 12 noon.
Continue reading →