What's happening with New Manchester Walks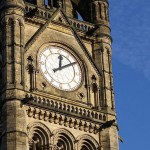 !!NEW DATES!! MANCHESTER TOWN HALL TOUR
To book onto the Town Hall tour please click "Continue Reading" below and follow the link for the date you require. Please book through eventbrite to avoid disappointment.
Get booking people! You have less than a year to be taken round Manchester Town Hall by the effortlessly entertaining guides of New Manchester Walks. This is a journey into the historical heart of the city's greatest building, its architecture, paintings and politics.
* The cost is £8 and the tour lasts two hours.
Dates, below.
* Wed 3 May. Booking now.
* Sun 7 May. Booking now.
* Mon 8 May. Booking now.
Continue reading →