What's happening with New Manchester Walks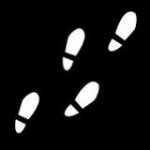 Trade & Group Travel:
The Glories & Stories of Manchester – Coach Tour
City sights include the world's first railway station and the Bridgewater Canal. The glorious Manchester Town Hall, the striking gothic style of John Rylands Library, the University area and the fascinating Gorton Monastery.
East to Sportcity developed for the 2002 Commonwealth Games including the Etihad Stadium of Manchester City FC and the Manchester Velodrome home to Team GB Cycling. West to Old Trafford and the 75000 seater stadium of Manchester United FC, finally to the unique waterside redevelopment of the old docks The Quays.
Spectacular water views and stunning contemporary architecture of Imperial War Museum North and the Lowry Arts centre. The flagship Media CityUK northern home of the BBC, ITV and the new Coronation Street studios. All sitting on the banks of the Manchester Ship Canal the last great engineering feat of the Victorian era.
Tours can be tailored to include a lunch stop, tours of Manchester City FC & Manchester United Stadium, the Velodrome or the BBC Studios, at extra cost and subject to availability.
Continue reading →