What's happening with New Manchester Walks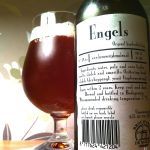 JANUARY 2019 TOURS
This is the list of tours now live on sale with eventbrite. Please check on our website calendar before setting off. Some are getting sold out but there will be plenty of future dates!
• Wed 23 Jan Angel Meadow Victorian Hell-Hole
Meet Victoria Station wallmap, 5.30pm.
Journalist Angus Bethune Reach called Angel Meadow: "the lowest, most filthy, most unhealthy, and most wicked locality in Manchester…full of cellars and inhabited by prostitutes, their bullies, thieves, cadgers, vagrants and tramps." Nice!
• Thu 24 Jan John Rylands Library And…
Meet St Ann's Church, 2pm.
More than a tour of one of the world's greatest libraries, this is a trip through the commercial (a brief look at the Royal Exchange) and religious (a brief look at St Ann's Church) history of Manchester, linked with the 19th century's most successful cotton merchant. And why was Rylands built in the city's main slum area.
• Thu 24 Jan The Secret History of Manchester
Meet Visitor Centre, Piccadilly Gardens, 5.30pm.
You think you know Manchester? Well, no one knows it like Ed Glinert, who has spent 40 years unturning every last (Gothic) stone in the city, uncovering layer upon layer of other histories, lesser-known stories, the secret side of the city to create the ultimate "believe it or not".
Continue reading →