What's happening with New Manchester Walks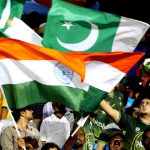 WE DON'T JUST DO WALKS!
We don't just do walks! We do tours, talks, cruises, PR…
For instance on Sunday 17 June India played Pakistan at the Cricket World Cup, a wonderful event which brought so many people to Manchester. New Manchester Walks's Ed Glinert took a lovely party of Indian visitors on a coach tour of Manchester on the Saturday, the day before the match, together with Joan Davies of Manchester Guided Tours.
On the Monday Ed Glinert chaperoned another group of lovely Indian visitors on an all-day tour: a visit to Manchester United's museum and stadium tour, a coach tour of the area, and a boat trip with historical commentary on the Princess Katharine boat. So, don't forget to book our guides for something similar.
Continue reading →