What's happening with New Manchester Walks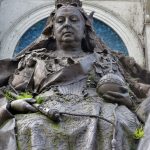 What Shall We Do With the Manchester Statues?
It's not just Bristol (and London as Sadiq Khan has just discovered) that have the wrong statues. Manchester is full of them. First of all, the most glaring anomaly, is that in a city that prides itself as one of the most left-wing in the country there are more statues of Tories than socialists: 3-2 at the last count.
Funnily enough the people, yes, we the people, are to blame for this in one respect. When the public was asked a few years ago to choose a new statue that had to be of a woman, under-represented in the city's statuary, there was huge support for Emmeline Pankhurst at the expense of her more deserving daughter, Sylvia. It was hardly surprising…
Continue reading →