What's happening with New Manchester Walks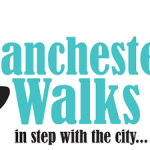 NEXT APRIL TOURS
Sat 6 Apr Peterloo: The Ultimate Peterloo Massacre Tour
Meet Central Library, St Peter's Square, 11.30am.
Sat 6 Apr Manchester Music: The Hacienda Years
Meet HOME, 2.30pm.
Mon 22 Apr Alan Turing's Manchester
Meet Manchester Museum Reception, Oxford Road, 12 noon.
Walk in the footsteps of the BBC's "icon of the 20th century".
Mon 22 Apr Manchester Architecture: The Glory Years
Meet Midland Hotel, 3pm.
Marvel at the delectable and delicious delights of Manchester's architectural glories: Chepstow House, the Castlefield Free Library, the intricate designs on the
Continue reading →