Next tour: no dates yet.
Meet: Outside the HOME arts centre, time tbc.
Booking:

***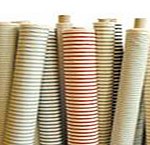 Cotton. It grows in Egypt, India, Iraq and the southern states of the US. It was shipped to the North-West in vast quantities and spun in the hundreds of mills that surrounded the city. Then it was packed and pressed, and shown off in the palatial warehouses around Manchester's Portland Street. Eventually it was turned into clothes to dress the world.
Cotton was the cloth that cut Manchester, the shrub on which the city's wealth was built. Its legacy can be found across Manchester: from the Town Hall, topped by a golden cotton boll, to the Royal Exchange where the cotton merchants traded in the world's biggest room; from the utilitarian mills behind Oxford Road station to the exquisite John Rylands Library.
On our cotton tours we explain how this strange material – "the wool that grows on trees" as an ally of Alexander the Great put it – made up of cellulose (91%) and water (7%), the word itself of Arabic derivation (al-coton), became Manchester's most important product.
We reveal how cotton made Manchester, revolutionised the economy, and turned the city into an industrial and commercial powerhouse. We even stop at the few surviving city centre mills, including the gorgeous Chepstow House designed by Speakman and Charlesworth (who won the first round of the competition to build the Town Hall).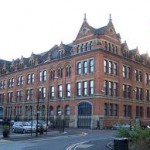 There were vast fortunes to be made and lost through cotton, and the merchant Sam Mendel became so rich he could commission this exquisite mill-cum-warehouse (left) from the finest Italian-inspired architects while living in a vast mansion, Manley Hall, in Whalley Range, where Titians and Michelangelos hung on the walls. When the British government bought the Suez Canal in 1875, a year after Chepstow House was finished, Mendel's ships were stranded in the wrong seas and he went bust. He was forced to sell the mansion and stage a fire sale of his riches. It took six days to go through his wine collection.
There are some remaining mills which are more utilitarian, more industrial. These we also visit on a tour that encapsulates the very essence of what made Manchester.