Next tour: Autumn 2015 to tie in with the 150th anniversary of her death (12 November 1865).
This will be run in association with the Manchester Literature Festival.

Meet: tba.
The story so far:
Elizabeth Gaskell was born Elizabeth Stevenson in Chelsea, raised in Knutsford and worked in Manchester, combatting poverty and ignorance, spreading the word and devising fiendish literary plots.
Gaskell wrote about cotton: "As they drove through the larger and wider streets, from the station to the hotel, they had to stop constantly; great loaded lorries blocked up the not over-wide thoroughfares… Every van, every wagon and truck, bore cotton, either in the raw shape in bags, or the woven shape in bales of calico."
She wrote about smoke: "They had taken Franky there to show him Manchester, far away in the blue plain, against which the woodland foreground cut with a soft clear line. Far, far away in the distance on that flat plain, you might see the motionless cloud of smoke hanging over a great town, and that was Manchester − ugly, smoky Manchester, dear, busy, earnest, noble-working Manchester; where their children had been born, and where, perhaps, some lay buried; where their homes were, and where God had cast their lives; and told them to work out their destiny."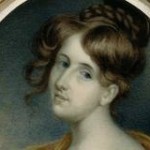 Elizabeth Gaskell made her name with the novel Mary Barton: A Tale of Manchester Life even though it was published anonymously in 1848. It covered topics that shocked the shock city – Chartism, murder, hypocrisy, corruption. Cranford (1853) and North & South (1855) cemented her reputation.
Mrs Gaskell was exasperated by the city: "How deep might be the romance in the lives of some of those who elbowed me daily in the busy streets of the town in which I resided," she sighed. "I had always felt a deep sympathy with the careworn men, who looked as if doomed to struggle through their lives in strange alternations between work and want."
But this was where she became a revered literary figure − more than just the wife of the minister at the Unitarian chapel; a scion of Dickens, a chronicler supreme.