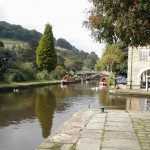 Next tours: No public dates yet. This can of course be booked as a private tour.
Hebden Bridge will feature as part of a new series, historical rambles, lots of walking amidst snapshots of local history. A kind of "Hills, Hedgerows, History and Hearty Ale".
We will start at Hebden Bridge railway station, itself a throwback to the golden age of steam, saunter around what used to be known as "Trouser Town" and then catch a bus up to the extraordinary adjacent hilltop village of Heptonstall to see the graves of the notorious coin clippers, the feted Sylvia Plath and take in the olde worlde charm of the town that time forgot.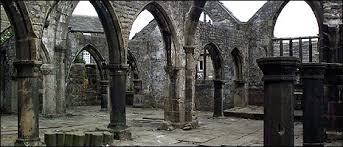 • We also run a "Yorkshire of Yore" coach tour, during which we visit Haworth, Homfirth, Halifax (the glorious Piece Hall), Heptonstall and of course Hebden Bridge.