Next tour during the Manchester International Festival

• Mon 10 July: The Manchester Literary Trail
Meet Oxford Road station, 1.30pm.
The three great epic novels set in and around Manchester are Magnolia Street (Louis Golding, 1932), Love on the Dole by Walter Greenwood (1933) and Fame is the Spur by Howard Spring (1940). Each is vast, sprawling and magnificent. A whole world lies within; a world of dingy streets, saloon bar pubs and noncomformist Pickwickian free traders supping in soot-begrimed chop houses. Forgotten classics each, which Penguin Classics may yet revive if New Manchester Walks's Ed Glinert has anything to do with it.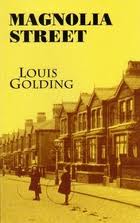 But reading is for after the walk. On the Manchester literary tour Ed Glinert, Penguin author and editor of Penguin Classics' Sherlock Holmes stories, will tell the stories of what these authors and more famous names like Charles Dickens, Elizabeth Gaskell and George Orwell got up to on the city's streets. Take Orwell for instance. In February 1936 Britain's greatest ever political writer made his only trip to Manchester. Then a struggling writer, researching what became The Road to Wigan Pier, he stopped off at St George's House, at that time the YMCA building and local HQ of the Youth Hostel Association.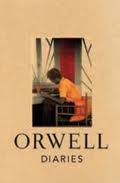 Orwell wanted to cash a cheque, as he had only 3d. in his pocket, but was turned down. Next stop was Bootle Street police station where he asked the officer in charge to find a solicitor who would vouch for him. The policeman refused to do so and so Orwell found himself penniless in a strange city. "Frightfully cold. Streets encrusted with mounds of dreadful black stuff which was really snow frozen hard and blackened by smoke," he recalled in his diary.
At a pawnbroker's on Chester Street, near the modern day Macintosh Village, the owner refused to take his raincoat but gave him 1/11 for his scarf, which at least allowed the great writer to spend the night in a doss house.
We bring you stories such as these on our tours of literary Manchester. We have volumes of the stuff.
On the tour we will:
* Visit the Georgian jewel that is the Portico Library.
• Locate Thomas de Quincey's birthplace.
* Admire the Shakespeare window in Central Library (and hear how Anthony Burgess lost his virginity!).
* Marvel at one of W. H. Auden's greatest works lovingly detailed in the Midland Hotel.
* Recall Annie Horniman's ground-breaking repertory company at the site of the Gaiety Theatre.
* Baulk at Howard Jacobson's cutting critique of the Bridgewater Hall.
* Nostalgically recount the days of the great stagecoaches at the Peveril of the Peak pub, with its Walter Scott connotations.
* Wince at Charles Dickens's descriptions of heavy industry from Hard Times.
* Fetch up at the International Anthony Burgess Foundation venue, one of Manchester's best kept secrets.
Booking via Quaytickets
• Wed 12 October: Anthony Burgess's Manchester.
Meet St Ann's Church, 2pm.
He was a polymath and polyglot who chain smoked for England and wrote more words than Dickens, Wells and Trollope combined.
Manchester was his city, even though once he had enough money to move out of Moss Side he went to Monaco. As the great man may himself have said: "the future's clockwork; the future's orange."
Ed Glinert, Penguin author and editor of Penguin Classics' Sherlock Holmes stories, will lead the tour around the great man's Manchester haunts, finishing at the Anthony Burgess Centre for a peek at his extensive library.
• Tue 18 Oct: 1st Editions and Rarities tour.
Meet 1.30pm, Victoria Station wallmap.
The great libraries of Manchester will be dusting off their most priceless gems for our perusal. No sir, you can't take an original volume of Shakespeare's sonnets home with you, but you might be able to peruse an original Tyndale Bible, and what more exciting a treat can there be!
Yes, this is an unmissable opportunity to gaze in awe at literary rarities and first editions, including (well, we usually see) the manuscript of The Manchester Man, a volume from Henry VIII's personal library, Mrs Gaskell's papers, a very early banned Ulysses and other priceless treasures from the rare collections of three great Manchester libraries: the Portico, Chetham's and the John Rylands.
Ed Glinert, Penguin author and editor of Penguin Classics' Sherlock Holmes stories, will explain all.
• Wed 19 Oct:Elizabeth Gaskell's Manchester
Meet St Ann's Church, 1.15pm.
We'll be heading north and south to discover more about Manchester's leading Victorian novelist. Yes, why did Mrs Gaskell publish her first book, Mary Barton, under the pseudonym Cotton Mather Mills? Just how embarrassed were the worshippers at the Cross Street Chapel to see themselves lambasted in this hard-hitting work?
On this eye-opening tour we saunter through town looking at Gaskellite sites, including a visit to the Portico Library, and then head off by public transport to Chorlton-on-Medlock to see the tiny street where not only Elizabeth first lived when she married William Gaskell but where Friedrich Engels also lodged and the Pankhurst girls later went to school. Then it's a short walk to the recently-reopened Elizabeth Gaskell House.
• Thu 20 Oct: Charles Dickens's Manchester
Meet 2.30pm, Visitor Centre, PiccadillyGardens.
Nineteen times Dickens came to Manchester: to see his sister Fanny who lived in posh Ardwick; carouse with fellow novelist Harrison Ainsworth; and for some serious work, reciting from Nicholas Nickleby or appearing in a stage play. Yet on his first visit he was thrown out his hotel for accidentally setting fire to his room. Put that fag out, Mr Dickens!
• Fri 21 October: Thomas de Quincey's Manchester
Meet: St Ann's Church, 2pm.
Born in a hotel on Cross Street in 1785, Thomas De Quincey is perhaps the greatest local-born writer in Manchester history.
He came from a wealthy family that lived in glorious countryside near Moss Side but ended up on the streets of London's West End as a penniless drug addict, an experience that inspired his most famous work, Confessions of An English Opium Eater, a memoir laced not just with drug-fuelled hallucinations but passages of the most mesmerising prose.
In Manchester he ran away from the Grammar School, later visited the Portico Library (which he mentions in Confessions) and mourned at family graves at St Ann's Church.
Retrace De Quincey's wayward steps with Ed Glinert, Penguin author and editor of Penguin Classics' Sherlock Holmes stories.
• Sat 22 October: The annual Boho Literary Manchester Pub Walk
Meet: Midland Hotel, 6pm.
"It was the best of pints; it was the worst of pints." So begins Charles Dickens's classic drinking novel, An Ale of Two Cities. You'll be believing such tall tales after a pint or two on our annual trawl around Manchester's most celebrated literary pubs.