Next tour is FREE: NO DATES YET
Event: Manchester Literature Festival FREE walking tours.
Meet: St Ann's Church, 11am.
Booking: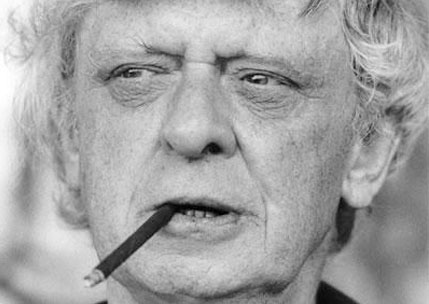 Next tour: During the 2018 Literature Festival.
Meet: St Ann's Church, time tbc.
Anthony Burgess, Manchester's greatest ever writer, would have been 100 years old on 25 February 2017. He probably penned more words than Trollope, Dickens and Dos Passos put together. He was also too clever for his own good. Asked once by his Latin lecturer in 1930s Manchester University to translate into the Roman tongue the well-known lyric from a Fred Astaire musical that runs "you say 'tomatoes', I say 'tomahtoes'…," he immediately and expertly rendered it as Dico ego 'pomum', dicis tu 'phomum'.
Unlike Trollope, Dickens and Dos Passos Burgess was descended from royalty; or so he once claimed. When Bonnie Prince Charlie came to Manchester in 1745, looking for troops to join his quest to wrest the throne of England from the German, Protestant Georgians, he fathered an illegitimate child. That child – John Stuart – was adopted by the Wilson family. John Stuart begat Joseph Samuel Wilson. Joseph Samuel Wilson begat Joseph Wilson (b. 1800). Joseph Wilson became a herbalist. He begat John Wilson (b.1843). This John Wilson, aka Jack Wilson, who once met the Duke of Wellington was Burgess' grandfather.
A tall tale with no means of veracity and one we will tell at the beginning of the walk, outside St Ann's Church, where Bonnie Prince Charlie marshalled his forces. We will also go to the Town Hall, Free Trade Hall, the Opera House, what was Central Station and many more – all places with Burgessian associations, and end at the Burgess Foundation venue-cum-cafe in Chorlton-on-Medlock where a corner of the old mill has been turned into an excellent arts centre dedicated to the polymath and polyglot.