Next tours: No public dates yet.
Meet: Central Library, St Peter's Square.
Bring: A copy of Clause IV, if you can prise it from Tony Blair's hands. More apt than Mao's Little Red Book.
How apt that the People's History Museum in Manchester is located on the left bank (sic) of the river Irwell.
But why are there more statues of Tories – Wellington and Peel – than socialists within its boundaries? (Well, we do do a Right-Wing Manchester walk as well as a Left-Wing one!).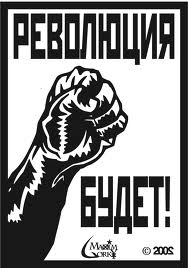 No political revolution has ever been successful in Manchester. No charismatic political leader has emerged to seize power, confidently expecting to tell the masses, like Napoleon did to the French in 1799, "The Revolution is over. I am the Revolution" – well, not unless you count Graham Stringer becoming leader of Manchester City council in 1984.
Manchester might not do revolution, but its history is coloured red. After all, Manchester was where the single most dramatic political demonstration in English history – Peterloo – took place in 1819. Manchester was a major centre of Chartism, stamping ground of Marx and Engels, home of the early trades union movement, and the city where the suffragette movement was founded.