Here's a great review of Ed Glinert's Ancoats tour from the Manchester Literary & Philosophical Society after he took them around Ancoats in July.
"Taking us along at a leisurely pace in splendid sunshine, Ed would gather us at chosen spots when he would proceed  to give us with an entertaining and heady mix of historical, social and political context to the places and their inhabitants both past and present.
"His wide ranging knowledge over a number of disciplines, together with his acutely dry sense of humour, make him a pleasure to listen to."
***
It was Britain's first industrial suburb, a land of massive mills, smoking chimneys, mean terraced housing with ne'er a tree or blade of grass in sight. That was 1820. Now in 2021 it has been reborn as the main mighty meme of Manchester, high-life Central, with a high-maintenance history. Here is a hit of hot history from the 'hood.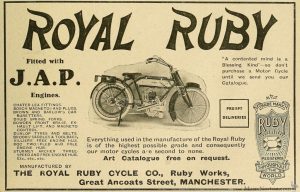 Royal Ruby motorcycles of Cannel Street received an order for hundreds of supercharged bikes from the Russian Royal family early in 1917. Oops. The Russian Revolution did away with their royal family. The firm collapses.
The man who designed the gorgeous modernist vitrolite-filled Daily Express building also created Wembley's twin towers, needlessly vandalised by the FA in 2003.
To honour Manchester's pioneering Victorian sewerage system the council named an attractive Ancoats street "Sanitary Street". The residents weren't happy at the connotations. What's it called now?
An Ancoats warehouse became the world's first designated aircraft manufactory in 1910. We will take you there.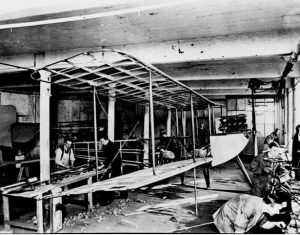 The services at the most beautiful church in Ancoats, though built in the Italianate style, shocked the immigrant Catholics in the mid-19th century. Why?
Manchester might be a nuclear-free zone but there's an Ancoats street named after radium, dating from the days when the world thought it was the new wonder material.
The key building in the entire area was New Islington Hall where the Ancoats Brotherhood gave mind-improving intellectual lectures from celebrated figures such as George Bernard Shaw. We'll go to the site.