Next sailings: Please Google "princess-katherine – Manchester River Cruises"
Expert commentary provided:
Our popular canal cruise glides along the local waterways to see the stunning sights of Salford Quays and Media City. Illuminating one way commentary by the queen of canal guides, Salford born Sue Grimditch and the usual great service from crew of the Princess Katherine, as we make our way along the Rivder Irwell and the Manchester Ship Canal onto the Manchester Ship Canal, the Quays and Media City with views of the BBC and ITV Coronation Street studios.
* Reserved seats, licensed bar, loos and central heating make for a fabulous February tour.
* Duration approx 3 hours.
* Need more info? Call Sue on 07884 00 1315.
For a full history of the Manchester Ship Canal, click here.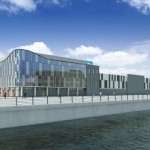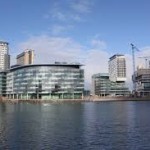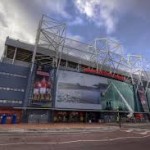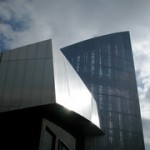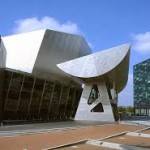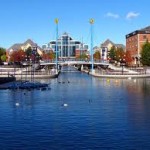 On the water's edge, seen on the cruise and as pictured above, are:
* The new Coronation Street studios.
* Media City.
* Manchester United.
* The Imperial War Museum North.
* The Lowry Centre.
* The old docks of what was Britain's 4th biggest port.
* Mode Wheel Locks.
* Castlefield.
* Spinningfields.
And these are just some of the sights you will see in a way you've never seen before. We also go through the only Manchester lock – at Pomona – an unusual and exhilarating experience as the boat rises or falls to meet the level of the other waterway and the fortress-like walls of the lock disappear from view.