Next walking tour during the 2022 Manchester Literature Festival:
Wed 12 October 2022.
Meet: St Ann's Church, St Ann's Square, 11am.
Booking: Please press here to book with Eventbrite.
Yes, it's free but do please tip the guide a few shekels at the end if you think they've done a good job!
Format
* A simple walk around Gaskellian sights and sites in the city centre.
* A trip up to the Portico Library where the Rev Wm Gaskell was chairman for 35 years.
* A bus trip to Chorlton-on-Medlock and very interesting Dover Street, once home to the Gaskells.
* A short walk to the excellent museum that is to the Elizabeth Gaskell House.

The story so far:
Elizabeth Gaskell was born Elizabeth Stevenson in Chelsea and raised in Knutsford. She worked in Manchester, combating poverty and ignorance, spreading the word about non-comformist Christianity and devising fiendish literary plots.
Gaskell wrote about love: "He could not forget the touch of her arms around his neck, impatiently felt as it had been at the time; but now the recollection of her clinging defence of him, seemed to thrill him through and through—to melt away every resolution, all power of self-control, as if it were wax before a fire."
She wrote about Manchester cotton: "As they drove through the larger and wider streets, from the station to the hotel, they had to stop constantly; great loaded lorries blocked up the not over-wide thoroughfares… Every van, every wagon and truck, bore cotton, either in the raw shape in bags, or the woven shape in bales of calico."
She also wrote about smoke and Manchester: "They had taken Franky there to show him Manchester, far away in the blue plain against which the woodland foreground cut with a soft clear line. Far, far away in the distance on that flat plain, you might see the motionless cloud of smoke hanging over a great town, and that was Manchester − ugly, smoky Manchester, dear, busy, earnest, noble-working Manchester; where their children had been born, and where, perhaps, some lay buried; where their homes were, and where God had cast their lives; and told them to work out their destiny."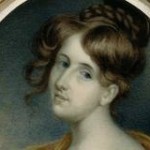 Elizabeth Gaskell made her name with the novel Mary Barton: A Tale of Manchester Life even though it was published anonymously in 1848. It covered topics that shocked the shock city – Chartism, murder, hypocrisy, corruption. Cranford (1853) and North & South (1855) cemented her reputation.
Mrs Gaskell was exasperated by the city: "How deep might be the romance in the lives of some of those who elbowed me daily in the busy streets of the town in which I resided," she sighed. "I had always felt a deep sympathy with the careworn men, who looked as if doomed to struggle through their lives in strange alternations between work and want."
But this was where she became a revered literary figure − more than just the wife of the minister at the Unitarian chapel; a scion of Dickens, a chronicler supreme.
***
A word from the guide about the walking tour
This is the only Elizabeth Gaskell walking tour in Manchester which peruses the author's Manchester haunts in great detail, including a peek at some antiquarian Gaskell books at the Portico Library, takes you to the (site of the) author's Chorlton-on-Medlock house AND to her earlier residency on Dover Street, with its own remarkable history.
That's because this tour is led by Ed Glinert, the only official Manchester tour guide who is also an author, published by Penguin, Bloomsbury, Random House and HarperCollins.
A word about the author
Elizabeth Gaskell published Mary Barton: A Tale of Manchester Life anonymously in 1848.
At last a novel that dealt with the local society of the world's first industrial city in all its raw brutality!
Indeed with its harsh portrayal of the capitalist bosses who ran Manchester industry and commerce it caused something of a stir throughout the city.
The good folk who worshipped at the Cross Street Unitarian Chapel alongside her and her husband, William, the minister were horrified and suspected they were the target. How more horrified they were when they discovered the identity of the author!
Mary Barton was the first of an excellent series of novels that made Elizabeth Gaskell a major novelist. We will follow in her footsteps through haunts – the Portico Library, Cross Street Chapel, the Fever Hospital, Dover Street – which have changed (a bit), but where the tales still tell through the misty decades, and finish at the re-opened and quite wonderful Elizabeth Gaskell House in Chorlton-on-Medlock.
How the tour works
We start with a simple walk through town, looking at some key Gaskellite sites, including a stop at the Portico Library (where Mr Gaskell was chairman but which Mrs Gaskell could not join – a-ha, interesting), then take a short bus-trip to the University area to explore Dover Street, barely noticeable but packed with the most remarkable and unpredictable history, and finally another short stroll to Elizabeth Gaskell's House.
* Please note there is an admission charge of £4.95 for the Elizabeth Gaskell House but the ticket lasts a year so you can go back.
Yes, it takes some time this one, but it's worth it!