Wednesday 20 July marks the 40th anniversary of one of the most momentous gigs in Manchester's music history – the Sex Pistols' second blast at the Lesser Free Trade Hall. This, and the group's earlier appearance at the same venue, created a local music scene around a core of young would-be musicians who were convinced that they could emulate the Pistols' chaotic, adrenalin-driven performances.
It now seemed that to get on stage one didn't need to be a virtuoso to rival Eric Clapton or Ritchie Blackmore; all that was required was an attitude, a chutzpah, an intimidating haircut and eventually a mastery of a few chords and choruses. That simple? Yes. Early 1970s rock, pre-Pistols, was dominated by a relaxed and introspective approach epitomised by Jethro Tull, Genesis and Yes. Classical music was often as much of an influence as the blues. With the Pistols a full-frontal blistering attack came to be expected.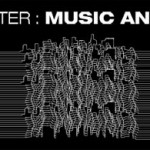 It was this July 1976 gig that led to an explosion of activity and the eventual formation of the groups that dominated the 1980s scene – Joy Division, New Order, the Fall, the Smiths, Magazine and Buzzcocks who made their debut that night supporting the Pistols.
In memory of that gig New Manchester Walks is running a walking tour of Manchester's music history, exactly 40 years later, stopping at key sights such as the Hacienda, the Ritz and of course the Free Trade Hall. No booking required – just turn up! – at the HOME arts venue, 6pm, Wednesday 20 July.