Next tour: Friday 2 March.
Meet: Knutsford Station, 12.15pm.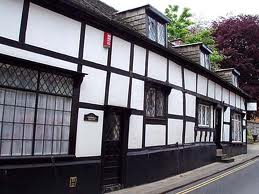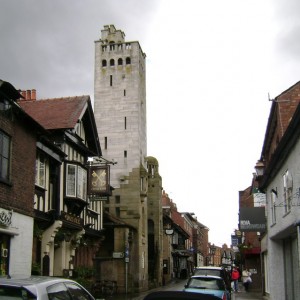 This is a sumptuous tour laced with character and charisma, for this is the classiest village in the vicinity, smouldering with salubriousness and serenity.
We will start at the Visitor Centre in Manchester to introduce the man who created modern Knutsford, whose firm was on Piccadilly, and then head off to the station to catch the train to the countryside. alternatively meet us at Knutsford station at about 12 noon when the train arrives.
The day then runs as follows:
* Part 1 – A stroll around town to hear about Mrs Gaskell and Cranford, Alan Turing, the highwayman Edward Higgins, Tatton Park and wartime saboteurs.
* Lunch in one of the many cosy cafes.
* Part 2 – A saunter along the most remarkable street in England; maddening, mad, marvellous architecture.
* Collapse into the Legh Arms for a much-needed pint.
* For more information see elsewhere on this site: http://www.newmanchesterwalks.com/walks-tours/places-ancoats-to-worsley/knutsford-classy-cranford-in-chi-chi-cheshire/