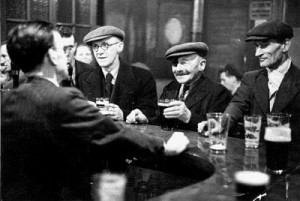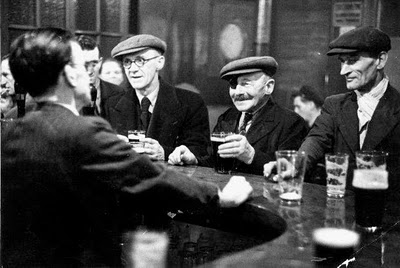 Next tour: To be decided.
Meet: Victoria Station wallmap, 5.30pm.
Booking:  
Bring: Money for a few pints.
Beware: Keg beers.
End: Standing upright still, perhaps, in the New Oxford.
Where shall we go? The Round O' Beef: gone. The Tripedressers' Arms: shut. The Quiet Woman: closed down by the PC police. The Crescent, downhome and demesne, spit-and-sawdusty, the Red Dragon when Marx and Engels drank there in the 1840s: temporarily shut.
But don't fear. Old Salford still has some of the best pubs in drinksland.
The King's Arms on Bloom Street, in the shadow of a formidable tower straight out of Renaissance Venice, has its own theatre night, sewing club, and rock star landlord (Paul Heaton, ex-Housemartins, Beautiful South).
The New Oxford, smart and snazzy by the old Town Hall, is so esoteric in its beers it's been dispensing bitters named after Newcastle United greats; let's hope the Tony Green is on.
Quick, get the beers in before the Media City types turn up!