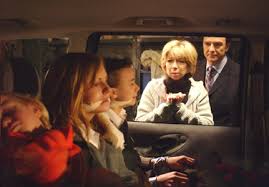 Come and reminisce about Coronation Street's most famous storylines, at the exotic locations where they were filmed, on this original and clever tour.
We will be taking the tram (not the one that fell off the viaduct onto the Street) to visit:
* Richard Hillman's watery grave, where he tried to bump off the entire Platt family (sadly he failed).
* Weatherfield Registry Office where you just knew wedding after wedding was going to hit a major hitch.
* Corrie's birthplace.
* The real Coronation Street.
* Weatherfield Quays, now home to the new set.
* Granadaland, or what's left of it.
* Fiz's restaurant, right next to Betty Turpin's funeral church.