Next 2017 tour: Sat 21 Jan.
Meet: Airport Railway Station barrier, 11am.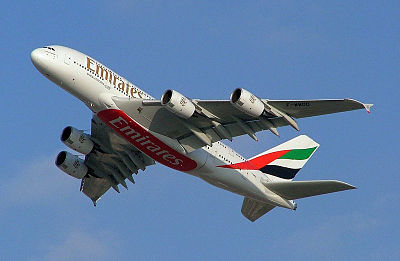 If using Manchester Airport as a passenger, or to meet somebody at an Arrivals Hall, you might not have visited the Memorial Garden, chilled out in a Prayer Room, or taken in the view from the rooftop.
From the creation of one of the the world's first production-line aircraft factories in 1910 to Manchester International Airport's current status as one of the busiest hubs, Manchester has enjoyed a an exciting aviation history.
Steve Bourne, who has been conducting Airport tours since 2005, will explain how the airport works, visit hidden places and relate stories of how the site was used during WW2, including the many changes that have occurred through 110 years of aviation in the Manchester region.
We begin our tour at Manchester Airport's railway station ticket barrier and end watching the Emirates A380 "super Jumbo" depart to Dubai.
We begin our tour at Manchester Airport's railway station ticket barrier and end watching the Emirates A380 "super Jumbo" arrive from Dubai. After this, an optional excursion can be made (at extra cost) to the Runway Visitor Park, where static aircraft include an RAF Nimrod and British Airways Concorde.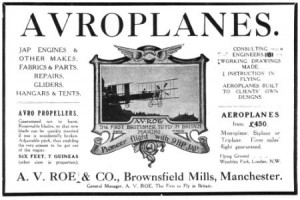 Manchester's historical achievements in aviation
1904 ~ 04 May – Frederick Royce was introduced to Charles Rolls in Manchester's Midland Hotel, to begin their world famous company from a factory in Hulme. Now, over a century later, over 30 % of commercial aircraft ranging from business jets to giant Airbus A380s are powered by Rolls-Royce engines.
1907 ~ known as the "Roe 1" – the first fully operational British plane was designed and flown by Manchester man Alliott Verdon Roe.
1910 ~on 01 January, brothers Alliott & Humphrey Verdon Roe opened Europe's first production line aviation factory to create "Avro" aircraft, at Brownsfield Mill, Great Ancoats Street, Manchester.
1919 ~ 11 May – Europe's first viable scheduled airline passenger service linked Alexandra Park in Manchester with Southport and Blackpool using an Avro built 3-seater aircraft.
1919 ~on 14/15 June, local RAF pilot Captain John Alcock with his navigator Arthur Whitten Brown, achieved the world's first non-stop flight across an ocean. They successfully flew a Vickers Vimy aircraft from Newfoundland, Canada to Connemara in Ireland in 16.5 hours. They also carried 300 private letters – the first trans-ocean airmail deliveries in history.
1940 ~Ringway aerodrome became the wartime base for RAF's no.1 Parachute Training School, charged with the initial training of all allied paratroopers in Europe (60,000 men) and for the development of parachute drops of equipment.
1941 ~ From 21 June, Ringway airfield was also the first to development military gliding operations, which became the formation of the Army Air Corps.
1961 ~ 12 July, exactly 3 months after being the first human to voyage into space, Soviet Cosmonaut Yuri Gagarin flew into Ringway airport to visit Manchester and AEI Metro Vickers in Trafford Park. Jodrell Bank (which we see from the roof of the airport) was the only telescope capable of tracking his orbit of the earth.
1962 ~ Manchester Airport's new Terminal was opened by the Duke of Edinburgh – the first airport in Europe to have a pier-based parking system for aircraft.
1985 ~ on 22 August 1985, 55 people died as a result of smoke inhalation, on a British Airtours 737 aircraft that suffered an engine fire while attempting take off. Resulting in a series of changes to commercial aircraft design focused on increasing survivability. The exit rows were widened, fire-blocking seat covers, floor lighting, fire-resistant ceiling & wall panels, with revised evacuation rules are all introduced.
1985 ~ In October of that year, to rival Gulf Air – the dominant carrier of the middle east –  locally born and educated entrepreneur, Sir Maurice Flanagan started a tiny airline operation from a quiet fishing port known as Dubai. He brought Emirates and then the A380 to his home airport here at Manchester. This aircraft now operates 3x daily with over 1 million passengers on the route per year. The rest is history.
As the tour is on 21 January 2017, Steve has compiled an excellent "this week in aviation history"
15 Jan 1927: Boeing Air Transport was formed to carry airmail between Chicago and San Francisco
21 Jan 1930: World's first complete airport lighting system came online at Calgary airport. Here is Ringway's in January 1939.
25 Jan 1959: became the first US domestic airline to fly jet aircraft (Boeing 707).25 Jan 1930: a group of subsidiary carriers formed American Airways inc, which on:
18 Jan 1934: Qantas Empire Airways ltd was formally registered in Brisbane.
19 Jan 1940: Dublin airport officially opens with the departure of an Aer Lingus Lockheed aircraft bound for Liverpool.
17 Jan 1948: BOAC replace flying boat routes with the Lockheed Constellation
22 Jan 1952: the De Havilland Comet 1 became the first turbojet-powered civil airliner to be awarded a certificate of airworthiness. Entering service with BOAC – the Comet went on to achieve the first transatlantic jet powered passenger flight in Oct 1958.
15 Jan 1961: Leonardo da Vinci International Airport in Rome opens
21 Jan 1970: The Boeing 747 commenced its first commercial flight from New York JFK to London LHR operated by Pan American airways.
21 Jan 1976: Scheduled flights of Concorde began on the London to Bahrain route (British Airways) and Paris to Rio de Janeiro (via Dakar, Senegal) with Air France.
26 Jan 1989: Orion airlines ceased operations, after the collapse of Horizon holidays.
17 Jan 1994: Air Inter (AF) introduced the Airbus A330 aircraft into service.
20 Jan 1994: Qatar Airways commenced operations from Doha.
23 Jan 2002: Airbus A380 entered production on schedule at Nantes site in France.
18 Jan 2005: The world's largest passenger plane, the Airbus A380, is unveiled in an elaborate ceremony in Toulouse, France.
19 Jan 2010: Flag carrier Japan Airlines filed for protection from bankruptcy.