Booking: Please book here with eventbrite.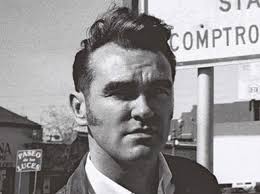 Yes, he's a difficult bugger. Yes, he's a handful. Yes, he makes statements Dave Haslam doesn't like. Yes, he hasn't made a decent record since, well, a long time, but as Des Taverner almost once said, he may be a git, but he's our git. And now he's 60, but we' still singing "This Charming Man", "Piccadilly Palare" and "Jack the Ripper" (well, I am).
To commemorate the Mozster's seventh decade, Ed Glinert, who used to play records for Mike Joyce at the Union disco, leads this tour around his old Manc haunts.