Manchester Music: The Hacienda Years (FREE expert tour)
The tours have been organised by Ed Glinert, Manchester's leading historian and long-time music writer, co-author of Fodor's Rock 'n' Roll Traveller books, and launch production editor for Mojo.
Next tour: Saturday 28 October 2023.
Meet: Outside HOME, 2 Tony Wilson Place, 2pm.
Booking: Please press here to book with Eventbrite.
Do you pay in advance? No. However Ed Glinert tells New Manchester Walks that he will be most happy to accept a few shekels, or even better, some folding paper pressed into his hand at the end of the tour if you think he's done a good job. If you think he hasn't, he might pay you! By the way, we're not paid by the council, tourist board or any Russian oligarch.
***
Forget Memphis and the Mersey, Manchester is Music City, a factory of superior song-making and stirring soundscapes courtesy of The Smiths, Joy Division, The Fall, Buzzcocks, John Cooper Clarke, Oasis, New Order, Happy Mondays and Elbow – all spinning around the legend of the Hacienda, the world's hippest nightclub, chicer than the Copacabana, sexier than Studio 54, cooler than the Cavern or Cream.
• Our Music walks are now starting from HOME, Manchester's funky but chic (as David Johansen would say) new arts venue, appropriately based at 2 Tony Wilson Place, Whitworth Street West (opposite the Hacienda, natch).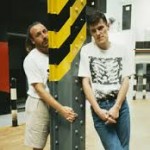 Read on...
Despite no tradition of making memorable music, Manchester became the most feted music city in the world towards the end of the 20th century, acclaimed for its role in nurturing groups such as The Smiths, Buzzcocks, the Fall, Joy Division, New Order and 808 State.
That Manchester would attain such elevated status looked unlikely in the 1960s when the city lived darkly in the long shadow cast 35 miles away in Liverpool by the Beatles, and it remained so in the 1970s with Manchester playing little part in prog or mainstream rock.
Those with local connections that were successful like 10cc and Roy Harper made music that had little to do with Manchester culturally.
The Manchester-based beat groups of the mid-60s were phenomenally successful in terms of sales. Herman's Hermits and Freddie & the Dreamers cleaned up in America. But this was not exactly cutting edge quality music to rank alongside the greats of that era, such as the Yardbirds, Animals and Who.
So how did Manchester music become so important?
Amazingly we can trace this back to two chaotic Sex Pistols gigs at the Lesser Free Trade Hall in the summer of 1976.
Present that night were many of those who went on to dominate Manchester music for the next few decades, including Barney Sumner (Joy Division, New Order), Mick Hucknall (Simply Red) and Morrissey. Some formed groups, while others set up from scratch a music industry infrastructure of promoters, songwriters, agents, designers, journalists and record label owners.
We go to some of their haunts and venues on the various music walks.
That scene played a huge role in the general renaissance of the city in terms of media, design, architecture and culture. We can trace a development from the summer of '76 to the opening of new venues such as HOME in 2015.
The music scene has attracted countless people to the city, some as students, some to work in attendant industries.
If you want to see how dull a similar city without a vibrant music scene is like, go to Leeds!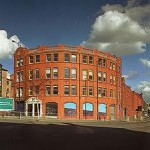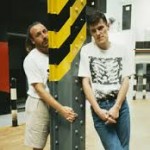 HOME
2 Tony Wilson Place
Manchester
,
Select a State:
M15 4FN
United Kingdom
Although this is a free tour, registration is still required. Click 'buy tickets' below to reserve your free place.
Buy Tickets